Shipping
We ship domestically within Ireland, to the UK and EU. If you are outside these areas and are interested in buying from us please contact us at sales@everestmusic.com where we will be happy to try and facilitate you.
Goods are normally dispatched within 48 hours of receipt of payment. If not, you will be contacted with information of when you can expect your delivery.
See below for approximate delivery times:
Ireland
Online Store = Y: 1-2 working days
Warehouse = Y: 5-7 working days


As we use couriers to deliver our goods, all deliveries must be signed for. A tracking number can be provided informing you of the status of your order. Delivery to PO boxes is not possible. We use DPD couriers who provide an excellent service nationwide. As of October 2011 we have agreed with DPD, in the event that there is nobody at the delivery address they will then attempt to 'Deliver to Neighbour'. If you do not wish to deliver to neighbour you must notify us of this request. You will receive a notification of delivery to your mobile phone.
Delivery Charges
We at Everest Music have made every effort to keep our delivery charge as low as possible. See the chart below for applicable delivery charges:
Location
Price
Standard Delivery
Ireland
€5 per order - 90% of our website goods
€20 Larger volume Items
1-3 working days
United Kingdom
€10 to €125 – any order value up to
30kg (Over 30kg - please call)
3-7 working days
Rest of World
€15 to €50 depending on size, of
items, please email or call us for
more
Please call
When will my order arrive?
In stock items will be delivered 1-3 working days. Delivery times for items that are available will be indicated to you by email.
Where possible, we will part dispatch orders which contain a combination of items that are in stock and items to be ordered in.
How do I track my order?
When your order is dispatched using DPD we will provide you with a tracking number that you can use on the DPD website to track. In cases where orders are dispatched by An Post, we will provide the registered tracking number to be used on the An Post website. Please make sure you sign for your goods as 'unchecked'. A condition of purchase is that you agree that proof of delivery supplied by our delivery company is sufficient evidence to establish that goods have been received.
Rest of World (overseas delivery)
If you live outside Ireland and the UK, please contact us prior to completing your order online. We can then provide you with accurate shipping quotation and delivery times.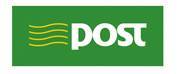 All small / lightweight items will be posted by An Post using their 'tracked' service.